Top 7 Interior Design Elements to Know
This is a question many people have asked over the years. The answer, however, can depend on who you ask. One person may have slightly different criteria for what makes up good interior design than another would. However, there are some basic building blocks for interior decoration that nearly everyone can agree upon.
The main reason to incorporate design elements into space is that it helps the room feel harmonious and complete. Decorating can be an overwhelming task, but homeowners find that if they include some of the following design elements into their home, then they'll have a more relaxed and cohesive-looking environment.
So, what are the seven elements of interior design? Here are some examples of what is often considered the seven elements of interior design: color, texture, proportion, scale, form, function, and era. Each of these elements can drastically change the look of a room, but be careful to not add too much of any element because it can distract from the larger picture.
Keep reading to learn more!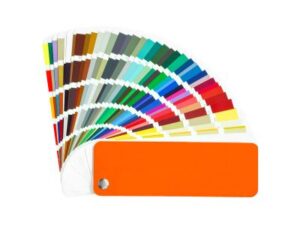 1. Color
As mentioned previously, color is one of the most important elements in interior design. The colors you choose can set the tone for your entire home and how everyone feels when they enter it. One thing you should always remember is to never feel boxed in when choosing your colors.
You can mix and match different shades of colors for a unique effect that everyone will enjoy. The color of a room is probably the most important element in creating an interior design, particularly if your home or business will be selling a product or brand. Color creates a subconscious emotional response to people and should convey certain messages about your business.
For example, McDonald's uses yellow and red colors to associate their restaurant with happiness and fun. Use color to your advantage by choosing colors for each room that accurately convey the messages you want to send to potential clients.
Lighting is another critical element in interior decorating. Without proper lighting, you can never get the desired effect of any room design you might have planned for yourself. It also helps to ensure that the items in your home are visible and accessible to everyone, no matter their age or physical condition.
Using Color In Items or Paint
When you're trying to design something that feels more modern, you have to embrace the idea of using bold colors rather than pale colors. You can do this by adding bright pillows to your sofa or adding an area rug with a bright color scheme.
However, if you're not feeling confident about changing the colors of your entire home all at once – and perhaps that's a completely valid sentiment – then you might want to start by incorporating the brighter colors into the most visible areas. Paint your front door a bright color or place some colorful flowers in pots on either side of your front door.
Interior paint is a major element in decorating any room. The color chosen for a wall can immediately change how we feel when we walk into our homes and bedrooms. It is why so many people spend so much time trying to find just the right paint color before they begin any room design.
Color in Art
Design some new artwork for your walls. Most people tend to spend the majority of their time in one or two areas of their home, so it can be easy to fall into a rut where you're always decorating the same way.
Even if you're not quite sure what type of new design elements you want to add, you can always take some time to consider what your favorite colors are. Next, put together a design that uses those colors to create the perfect piece of art for your walls.
2. Texture
The next major element in any interior design is texture, which allows people to touch an object or surface while also seeing it visually. For example, a fabric-like velvet with a variety of textures will attract interest with its smooth appearance and yet bumpy feel.
An element can work alone or can be combined with other elements to create success in interior design. Apart from tiles and paint, textured finishes like stone and brick wall décor are becoming popular. They help to give an elegant look to your house.
Flooring Texture
Mix up the materials that you use on the floor. Perhaps one of the most overlooked aspects in terms of design elements is the fact that many people don't even think about their area rugs until they're five years old and starting to disintegrate.
However, there are several different ways that you can add some new color and texture to your floors. For example, if you have wood floors that are starting to look a little dull, then consider putting down an area rug that has a beautiful geometric pattern on it or perhaps one with a deep shade of red.
That way, when people walk into your home they're immediately drawn toward the area rug rather than the wood floors, and that is a design element that you can't overlook.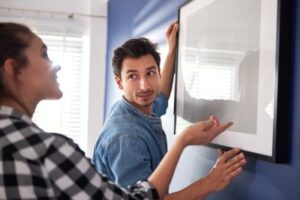 3. Proportion
The proportion of an element is how it relates to the whole space. For example, you want any selected pieces in your home or business to relate well to the other pieces in proportion.
You also want people to enter your space and be able to navigate it easily without thinking too much about where they should go. The elements must work together for the overall design of a room to create an inviting, cozy environment.
4. Scale
The scale of objects or pieces is important because it allows people to see how big or small something is without having to compare it visually to other objects. For example, if you have a large couch in a room, you want smaller chairs that people can sit comfortably on without hitting their legs on the arm of the couch.
This size element works very closely with proportion and should be considered when creating an interior design. For example, mirrors not only give the illusion of more space but also reflect light which helps to brighten up your room. They can be used on walls, tables, or even hung up on doors.
5. Form
The form is the shape, structure, and outline of a particular object, space, or element. For example, you might want to create a unique entrance to your business that serves as both form and function with its contemporary arches or distinctively designed door handles.
You can have the nicest paint color in the world, but if you do not have furniture to put it on it is still going to look incomplete. Whether your home style is traditional, modern, or rustic there are so many options for different types of furniture out there. Finding where to place each piece should be a major consideration when planning your room design.
6. Function
The next thing you should consider when creating an interior design is a function, which means you want to make sure all of the pieces in your space work well together.
For example, you might want to use universal design principles for your space so people can navigate it easily and maintain its structure without having to constantly figure out where they should go next. Accessorizing a room with the proper accessories can bring life to any home design.
After all, it is not about the size of the house you have, but what you do with it that will help determine its success or failure as an interior decorating project. With so many options out there it is possible to find just the right accessories for any room you are trying to decorate. In addition to the paint on your walls, you have a floor that needs some consideration.
Whether it is a hardwood floor, carpet, or tile floor there are many options and styles available in the modern era. The type of flooring you choose will also help determine the overall design style of your room.
7. Era
The last element of interior design to consider is the era of the design. For example, you might want to decorate your business with antiques and other pieces that represent a particular period to create a historic feel within your space. This element should coincide with the color palette and inspiration for your design.
If your goal is to provide a space that reflects different eras, such as Victorian and Art Deco, you might want to include those styles in your color palette as well. All seven of the major elements of interior design help create a successful interior space that reflects many different goals and purposes.
Whether you want to create an inviting, colorful space or a more austere but classic look, consider these 7 main elements of design when you prepare to redesign your office or home.
Choosing the right elements for your room design depends on you, your budget, and what type of result you are looking for. As long as you keep these basic ingredients in mind, though, you should end up with a room you and your family will enjoy for many years.
Why Do People Consider design Elements When Designing a Space?
People who design spaces or think about interior design will often utilize specific design elements. It is important to understand the benefits and limitations of different types of design to make informed choices for your projects.
Personal Aesthetic Preference
Designers may choose the colors, textures, and other details that they incorporate into a design based on their personal aesthetic preferences. These can be influenced by prevailing fashions as well as cultural and social backgrounds.
In addition, the scale of the space is an important consideration in interior design. The designer may incorporate larger or smaller elements depending on the size of each room and whether additional light sources are needed.
For example, a room with a high ceiling may be filled with air and thus require little furniture. In contrast, a basement might require large floor lamps to provide enough light for its inhabitants.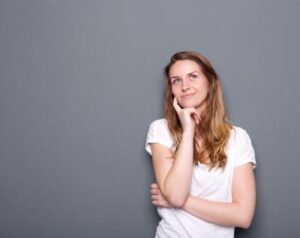 Create Impression
Design elements that are dominant or create an immediate impression may help the designer achieve their overall goal of creating a space that is unique but still feels comfortable and inviting.
For example, a prominent piece of artwork may serve to create an interesting focal point for the room. There are also differing views on whether or not it is important for design elements to cohesively match with one another.
Some may feel that they can get more creative freedom when choosing pieces based on their personal preferences, while others may prefer a more unified design that is easier to maintain.
Functionality of Space
One of the benefits of utilizing design elements is that they can help transform a space, whether this means making it feel bigger or more functional. This may be especially important in homes where people share their living spaces with family members or companies designing work areas for employees.
Designers might opt for a warm color palette and plush fabrics to create a cozy, inviting atmosphere that makes people feel as if they are home. In contrast, sleek modern furniture and bright colors help some companies portray themselves as dynamic and high-tech.
Unification
Design elements can also be used to unify all of the disparate parts of interior space. For example, the designer may choose a specific type of window treatment for all of the windows in a house. They might also opt to use matching flooring throughout a space, which helps give it a cohesive look and feel even when its layout differs from room to room.