Unique Reading Nook Inspiration
Everyone loves a good book, that's why reading nooks are such a popular idea for home décor. Not only do they provide a comfortable place to curl up with your reading material, but they are also a great way to add originality and character to your home. After searching for different reading nook ideas, I found the best options.
What is the best reading nook idea? This would be to personalize the space to fit your reading habits. If you like reading in bed, put in a comfortable chair or chaise lounge and add some shelves for your reading material. If you like reading in a sunny spot, consider a window seat with storage for books and cozy pillows.
No matter what your reading preference, there is a reading nook idea for you. This list will surely give you inspiration and ideas for your reading nook so that you can read in style.
6 Unique Reading Nook Ideas
If reading is your favorite hobby and you like reading every day, reading nook ideas may help you to decorate and set up a reading corner at home.
Let's check out these creative reading nook ideas and find the one that suits you best!
1. Use Brightly-Colored Furniture
This reading nook idea uses bright colors to make it more attractive. You can make your reading corner look fun by adding various colors such as bright pink, yellow or orange to the reading chairs and ottomans.
You can also paint the ceiling with different bright colors. This brings a more inspiring and cheerful mood to your reading corner if you're not into the calm and relaxing atmosphere, which can often put you to sleep.
2. Add a Personal Touch with Photos & Plants
Another great reading nook idea is to add personal touches in the reading corner. For example, you can have a reading corner with a reading chair and ottoman that are your favorite colors and then hang family photos on the walls of your reading nook.
You can also choose books that represent you or your personality. You can simply write down what makes reading special to you on small Post-It notes and stick them around your reading corner.
In addition, adding live plants to your reading nook can make it more peaceful and natural. Plants not only improve air quality but can also provide a sense of calmness and relaxation.
If you're looking for reading nook ideas that will inspire you to read more, adding plants is a great option.
3. Make Use of Storage Space Under Staircases
This is one idea of how to turn small spaces into perfect ones – use hidden storage space to place reading nooks. Under staircases are sometimes narrow and confined, but they can be used in clever ways when you add reading nook ideas like this one.
If you have a small space under your stairs, we suggest adding shelves that go all the way around. This is a great way to store books and reading materials, as well as to add extra seating for guests.
If you don't have a small space under your stairs, you can also use this idea by adding reading nook cushioned benches or chairs with storage space inside them. This is perfect if you don't like reading in an upright position.
These reading nook ideas are perfect for those who love reading by the windows as there's enough storage space to store reading materials and softer cushioned chairs or sofas for reading time.
4. Use Comfortable Soft Furnishing
Adding reading nooks for small spaces means that you have less space to work with, so comfort is very important.
Make sure your reading corner includes all the necessary furniture pieces including reading chairs or ottomans to sit on while reading, storage baskets or racks for storing books, side tables to keep refreshments, and reading lamps for lighting at night.
Rocking chairs are often used in reading nooks, especially if you have an outdoor reading space. The gentle back-and-forth motion of the rocking chairs can soothe your mood and induce reading. However, this depends on your reading habits and preferences.
5. Add Large Bookcases for Storage
Large bookcases are another reading nook idea because they provide extra storage in your reading area. Not only do they store your reading materials, but they also can double as shelving to place other items like photos, plants, ornaments, and other knick-knacks.
If you're looking for a neat reading corner, large bookcases are the perfect way to go.
6. Add Many Colorful Pillows
Adding an extra layer of comfort to sitting areas. Make sure you get bright colors if you want a more cheerful reading corner, or go for natural colors if you're wanting a more calming reading atmosphere. Don't be afraid to mix and match different pillow shapes and sizes for a unique look.
These are just some reading nook ideas to get you started on creating your very own reading corner. With so many different ways to personalize your reading area, there's no reason why you can't find one that fits your reading style and personality.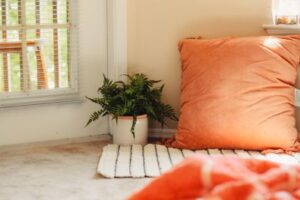 How Do You Make a Cozy Reading Nook?
If reading is your favorite hobby, then reading nooks is the perfect thing for you. A reading nook is a small cozy space reserved only for reading and relaxing.
It is usually hidden away from the rest of the world in some corner or under a roof or inside an enclosed porch where one can be alone with his/her book and simply enjoy reading without any distractions.
As there aren't any hard and fast rules as to how to make a reading nook, it all depends on the size of your budget and how creative you want to get with your idea!
You can either try making it yourself if you have enough time and patience or hire someone who knows what they are doing to do it for you after reading this.
Figure Out the Dimensions
First, you can outline the reading nook's dimensions on the wall using masking tape. Now you have to think of what kind of reading nook would be perfect for your house or room depending upon its dimensions.
Next, cover the walls with sheets of cloth that are dark-hued like browns, blacks, greens, etc. You could also use wallpaper with a reading motif (library bookshelf design is quite popular) if it won't cost too much because it will make your reading space more cozy and welcoming.
Then install several lights around this space but do not point them directly at the place where you will be reading as they may strain your eyesight.
Also, install some reading lamps (the ones that attach to your book) on the reading table so that you don't have to keep getting up and down while reading. Your reading nook is now ready!
Finding Additional Inspiration
The reading nooks in several libraries and bookstores are some of the best examples of how cozy space can be made by adding all kinds of furniture, shelves for books, rugs, etc. It's always better if your reading nook has a view outside which will help increase its coziness quotient even more.
If at all possible, try baiting your nose with some freshly brewed coffee or tea (just like the ones found in any good bookstore). This will make reading an even more pleasurable experience for you.
Why Reading Nooks Are Important
It's no secret that reading is important. It helps us learn, grow, and escape from the real world for a little while. But what many people don't know is that reading nooks are important too.
Reading nooks are special places in our homes where we can go to read in peace and comfort. They're often characterized by having comfortable chairs, plenty of light, and maybe even a few shelves of books.
Creating or finding a reading nook in your home is a great way to make reading more enjoyable and relaxing.
There are many reasons why reading nooks are important. For one, they provide a comfortable place to read. This is especially important if you have trouble reading in bed or if you get tired of reading in the same position.
Some reading nooks even include comfortable bean bag chairs, which are especially nice if you read in bed or on couches often.
Reading nooks allow us to escape into an alternate world where reading is easier. They can be calming and relaxing, or they can be exciting and invigorating. It all depends on what kind of book you're reading! Just being in a reading nook will help you enter your special reading world wherever it may take place.
By creating an inviting reading space, you'll have no trouble finding time to read during your busy schedule. Once you get there, it's easy to lose track of time while reading an engrossing book!
Reading nooks make reading more enjoyable and exciting, helping us to become better readers and people overall.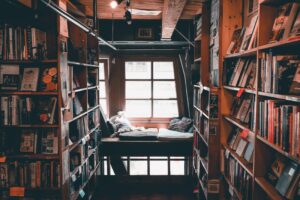 Get To Reading!
Don't neglect reading nooks! They're important for reading success. This is evident in libraries across the world: reading rooms are always filled with people reading their favorite books, laptops, or even studying after school or work for a brighter future.
It's not just about reading; it's also about making your reading life as comfortable and pleasurable as possible so reading can be something you enjoy doing.