Deciding Which Home Style Is Right For You
With so many home styles and trends out there today, it can be hard to decide which one you love! I find myself liking aspects of many different styles however there are 3 that have mostly stayed in the forefront. Rustic, farmhouse, and shabby chic have remained to be a few of the most popular home design styles today. I have experimented with each of these styles in my home and love each of them for different reasons.
So, when it comes to the rustic, farmhouse, or shabby chic – which one is right for you? The rustic home design consists of a more natural feel using materials that are solid, untreated, and often aged. Wood is a common element used in rustic design as well as stone and brick. Rustic design can have a charming appeal as well as a masculine feel depending on the elements used.
A shabby chic design primarily uses white or neutral paint colors with soft pastel accents and often has a very feminine feel to it. Shabby chic decor incorporates vintage elements and distressed furniture. If you are looking for a softer, more feminine feel then shabby chic style is for you.
Farmhouse design often has a more rustic feel to it with a touch of country and a modern flair. A true farmhouse home will have a grand stone or brick fireplace, wide plank wood floors, and often a huge porch. If you prefer a more rustic feel with a modern twist, then farmhouse is for you.
There are many different ways to look at each of these styles and incorporate them into your home. If you're still unsure which style is right for you, keep reading!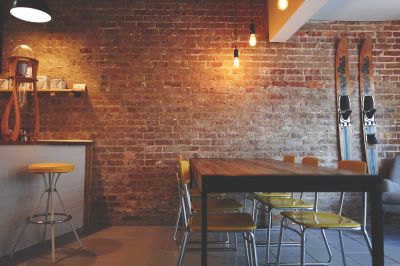 Rustic Home Design
Rustic home design started gaining popularity in the early 2000s. It has evolved over the years and is still considered to be one of the most popular styles in home design today. If you enjoy a more natural look in your decorating, then rustic might be for you.
Some common elements used in this style are aged woods, stone or brick accents, wrought iron furniture, and fixtures. It is not uncommon to find leather, suede, linen, and other materials used in this home style.
Another popular element is the inclusion of family heirlooms such as china cabinets with fine china or a grandfather clock which can make a beautiful statement in rustic design.
You Would Like Rustic Home Design If:
You prefer darker colors with natural elements like stone, brick, and wood.
You like nature, animals, or nature-inspired patterns.
You are interested in an inviting masculine feel to your home.
You are looking for a cozy cabin-like aesthetic.
You are drawn to traditional old-world style decor.
Common Decor and Furniture In Rustic Home Design
One of the most common elements in a rustic interior design would include a large brick or stone fireplace with cozy blankets nearby. Sturdy furniture pieces made of wood, leather, and weathered metals are a must.
Also, hammered metal light fixtures and sconces for a touch of an industrial feel. Many people will also incorporate a lot of nature or animal-toned decors such as antlers, feathers, and faux fur. Another key signature mark of a rustic home design is large exposed wood beams and large windows.
Shabby Chic Home Design
Shabby Chic has been a popular home design choice for over two decades. It is also often referred to as French country style. This design incorporates a mix of pastel colors mixed with softer and natural elements such as wood and stone in furniture and fixtures to create a flowing look in the home.
The word shabby chic comes from the words shabby and chic. It is often mistaken to mean 'shabby' as in tattered or broken, but that is not true. The phrase 'shabby chic' actually means to mix an elegant look with older, more worn pieces to create a very soft, vintage feel.
You Would Like Shabby Chic Home Design If:
You prefer a more feminine feel in your home.
You love vintage or antique furniture pieces.
You are drawn to softer pastel color palates in your decorating.
You like to mix and match patterns and prints.
You are drawn to french to victorian style decor.
Common Decor and Furniture in Shabby Chic Home Design
If you're wondering how a home may look with a shabby chic design, let's paint a picture. This home would likely have soft color palates like minty green, soft lavender, and pale yellow. You would find more vintage-looking furniture pieces like a claw foot tub and silver-plated fixtures.
Floral accents such as fresh flowers, floral artwork, and a collection of vases would also be incorporated. This home-style also uses a lot of french or victorian inspired decor and furniture.
Farmhouse Home Design
I think what I love about this design style is that you don't have to live the farm life to enjoy the aesthetic! Farmhouse home design has taken over the forefront of home design right alongside modern.
The farmhouse is considered to be the perfect mix of rustic and vintage with a modern twist. You can incorporate many of the elements that are found in both rustic and shabby chic into your home design. It generally creates a very welcoming homestyle feel without sacrificing style.
You Would Like Farmhouse Home Design If:
You love earthy tones and natural elements in your home design.
You prefer a mix of traditional and modern decor styles.
You like light, airy spaces that feel open but still cozy.
You want a blend of masculine and feminine notes.
You are drawn to minimal yet welcoming decor.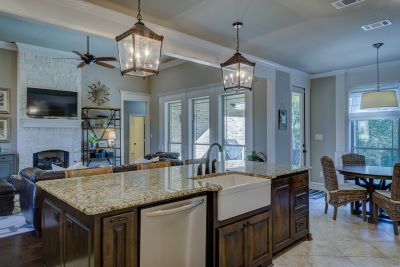 Common Decor and Furniture In Farmhouse Home Design
As I already mentioned, the farmhouse style is a great middle-ground for the above two styles. It can offer you a little more flexibility with your design. Because of this, you may find that there are slightly more options when it comes to decor and furniture pieces.
Farmhouse home design will often include farmhouse things like distressed wood floors or large open doorways. You will see a lot of white shiplap throughout the home. The furniture tends to be neutral and there would be several plants in the home. Where rustic may incorporate woodsy animals in its decor, farmhouse decor would go for more country animal themes like dogs, pigs, and chickens.
Can I Mix Home Decor Styles?
Absolutely! This is one of the best things about decorating your home. You can mix and match elements from each style to create a unique look all your own. The best way to do this is to have an overall "background" feel that carries throughout the entire home. From there, you can mix styles within each room without it feeling random.
For example, you can keep all your walls and trim the same throughout your home and stick with the same wood finish everywhere. Then you can add more farmhouse elements to your kitchen but then add a rustic dining table.
You could also have a leather couch in your living room with a victorian or french inspired area rug. Add touches of metal and lots of greenery for a good balance. The possibilities are endless! Pinterest is a great resource to find ideas of how others have mixed these styles, so check there too.
Will Any Of These Home Decor Styles Fade Out?
No matter what style you are drawn to, each one of these design types will never outdate itself. The only time when there may be a slight chance that some styles fade away is during certain decades of the 20th Century. For example, shabby chic was huge in the 90s during that country cottage craze but then faded into the background in the 2000s. It has made a huge comeback though in the 2010s! Many interior design styles are cyclical this way, but they are always tasteful.
If you are worried about investing a lot into a style that won't be trending still in a few years, that's normal! To remedy that, I would suggest keeping your larger pieces more neutral and classic. It's easier to remodel when you just have to swap out smaller decor and repaint.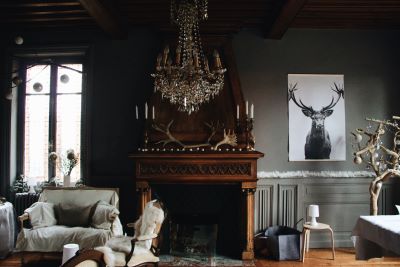 How Do I Fit a Style Into My Existing Home?
If you aren't building a new home, then you have to work with what you have. This is not as hard as you would think so don't feel discouraged! No matter what type of home you have, you can make it your own and fit a style into it.
The first thing you can do is walk around your home and write down all of its best features. What do you love most about it? What unique features does it have? Then, you can think about what type of design style would work best with those things.
Work with your home, not against it! Use your preferred home style choice to bring out the best in your home. You don't need to rip out everything and start from scratch.
You would be amazed what fresh paint, accent walls, and updated doors can do for a home. Then just update or swap out a few furniture pieces, add in some decor, and you will fall in love with your home all over again!
I hope that this blog post helped clarify these most popular home styles for you! Now when you think about whether rustic, shabby-chic, or farmhouse home design is for you- you'll know the answer! And maybe you will use all three, that is great too!